How Are These Drawing Books Different?
• Starter Drawings are provided. These are partially drawn subjects so that any child at any skill level will be able to create a beautiful drawing.

• Simply the best drawing instruction available. Drawing instructions are complete, with no steps left out, and include written clarification. The steps are easy to understand and follow, so children can choose to complete a picture without the Starter Drawing.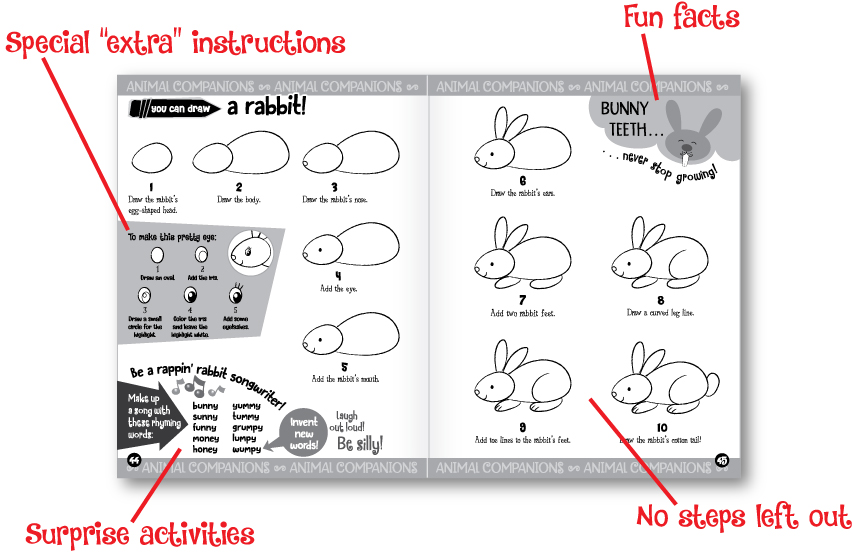 • Fun facts, surprise activities, and extra instructions, such as how to draw pretty eyes, are included creating a richer learning experience for young minds.

• A Completion Certificate is provided as a reward and validation of completing the drawing book.

Absolutely! All children love to draw and seek imaginative, artistic activities—for very good reason. Your child's optimal development requires activating all parts of the brain.